Sleep apnea is a silent killer. That is without a doubt. For years, the public has turned a blind eye to the dangers of sleep apnea and only noticed the annoying loud snoring sound made by people suffering from this condition. We have even gone past the joke already and see sleep apnea for the real health danger that it is. You can see it everywhere around you. There are more sleep clinics now that cater to patients with sleep problems that often stem from sleep apnea. It is an obvious acknowledgment that its dangers can no longer be ignored and we should finally put modern medicine into good use and relieve chronic snorers from this pesky habit and let them enjoy a safe and restful sleep once again.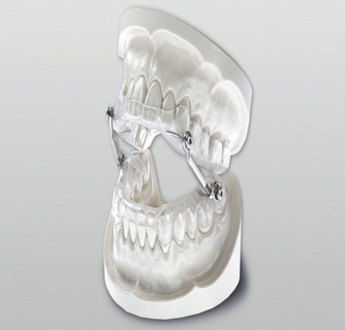 There is even no need to head to the OR table to go under the knife to remedy this problem or wear a bothersome CPAP mask that has a very low compliance rate because it is too challenging to use especially when you are asleep. Even if you miss out on the gold standard of sleep apnea treatment, there are more convenient anti-snoring mouthpiece options right now that can work for whatever lifestyle. These are relatively affordable and easy to use as well, so there is no more reason for you to keep on losing sleep when there are different anti-snoring mouthpieces to choose from.
The 18 million Americans with obstructive sleep apnea sufferers are a powerful incentive for device manufacturers, and there are myriad alternatives to CPAP in the marketplace and under development. Some of them are even seeking backers on internet fundraising sites. Newer FDA-approved treatments include Provent — nose plugs that create pressure when air is exhaled and Winx — a device that sucks the tongue forward to keep the airway open. But they are expensive and may not be covered by insurance. Mandibular advancement devices — a form of dental night guard — have been around for awhile. They are the only CPAP alternative that is likely to be covered by Medicare and other insurers.
(Via: https://www.health.harvard.edu/blog/oral-appliances-may-work-for-mild-but-not-severe-sleep-apnea-201506058063)
These mouthpieces can address the deadly breathing gaps that people with sleep apnea experience all throughout their slumber. There are mouthpieces you can customize for a tailor-fit device that will work perfectly on you. Or you can opt for a mandibular advancement device that slightly pushes the jaw forward to correct the anatomical problems that lead to narrowed or constricted airways. The snoring sound is made by the air passing on narrowed airways that leads to vibration. All these things are corrected with the help of the sleep apnea mouthpiece of your choice. Just bear in mind, though, that not all are created equal so you need to do your research first and find out what each brand's pros and cons are.
Oral appliances can cause discomfort, foreign body sensation, excessive salivation or mouth dryness. They should typically be used after a sleep study has been performed to identify the risk factors for OSAS and to diagnose it, if present, as well as to provide a baseline to assess progress with the use of the appliances. They are reversible, simple to use, affordable, and effective, and so offer an alternative to CPAP in many patients.

Adjustable oral appliances require orthodontic skills and are, therefore, much more expensive than fixed appliances. They take more time to fashion, and tolerance buildup is slower; however, they are more effective in reducing snoring among all types of patients with OSAS. The highest success rates are found in younger patients with a slimmer build and lower BMI, who have mild to moderate OSAS.

Fixed appliances are relatively more inexpensive, easy to fit by the patient, and act faster. They cannot be adjusted to provide greater or less mandibular protrusion and thus fail to correct snoring.
(Via: https://www.news-medical.net/health/Guide-to-Anti-Snoring-Devices.aspx)
Anti-snoring mouthpieces can't entirely replace CPAP or what surgery can offer (although getting surgical intervention isn't always entirely guaranteed and there are risks too) but they are betting than nothing, right? Sometimes it can take a while for a person to finish getting tested and undergo sleep studies then choose from the various sleep apnea treatments available on the market today. While doing so, you can benefit from a handy oral appliance that will not just stop you from snoring but in a way lengthen your life by giving you a good night's sleep and saving you from all the risks posed by this deadly yet often underrated condition.
Easily one of the best sleep apnea mouthpieces right now is the SnoreRX (review here). It offers value for money and an answered prayer to years of snoring. It is both easy to use and is able to correct any physical deformity that leads to snoring when the mouthpiece is inside your mouth.