Have you ever had a snoring problem? Has it ever been so bad that your partner has to sleep in another room? Coming from years of personal experience, I know exactly what it's like to wake up in the middle of the night because of breathing problems. And it sucks.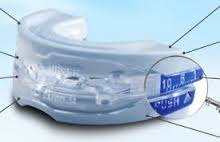 I went to doctors and dentists, both of whom tamed my problem temporarily, but the issue persisted. Their general attitude was, 'just deal with it'.
For anyone with snoring issues, we all know that 'just dealing with it' isn't a practical solution. I had to do something.
My research led me to many interesting products, many of which form the pages of this website. I tried many solutions, but there was always something wrong. Whatever device I tried, whether it was rubber bands or chinstraps, I would find a reason to dislike it. Some products worked better than others did. Then I found the SnoreRx. I was genuinely impressed.
(See how the SnoreRX compares to the ZQuiet here)
The Company
When I first found SnoreRx, I searched for reviews on the device. You can read all the reviews you want, but remember, opinions are the cheapest commodity on earth. Everyone's got one. The real test came when I started looking for negative reviews. I wanted to know for sure if people had complained about the company.
Let's face it, complaints are easy to find because people simply love to tell whole world about companies they dislike. The money back guarantee goes hand in hand with looking for any unscrupulous behavior from the company. I searched, went to forums and spoke to someone at SleepNet Forums, but I found no evidence of any "SnoreRx scams" or frankly, even complaints. Instead, everywhere I looked, I found one positive review after another.
I wanted to familiarize myself with the company before I invested in a device that might work. After reading more reviews than I cared to read, I went to their website. The first thing I checked out was the company's Customer Support page. After all, if I had a problem with my device, I wanted to know that I could return it. The company had to be solid. This is what I found.
SnoreRx Product Details
Company Name
Apnea Sciences Corporation
Business Address
27121 Aliso Creek Road #140 Aliso Viejo, CA 92656
Product Type
Mandibular Advancement Devices (MADs)
Clinical Studies
No
FDA Cleared
Yes
Price
$99
Bulk Discounts
Yes, up to three devices
Money Back Guarantee
Yes, 30 days
Better Business Bureau
Not Accredited
BBB Rating
N/A
Scam Complaints
None
Research into this kind of stuff is hugely important. It establishes the company and gives them credentials.
The website was very deliberate (which, frankly, is not that strange). As a marketing website, it of course featured product information, but it is very professional. The site even boasts a virtual assistant to answer any questions you may have. It's pretty easy, frankly. I have to say that I love the fact that I can ask questions with a live person via chat. As of this writing, no other site has this capability.
SnoreRx: Looking At The Product
One quality I look at first with any snoring mouthpiece is the amount of effort that appears to go into its construction. The precision that goes into SnoreRx shows that it is expertly engineered. SnoreRx features something called "MicroFit" that will adjust the position of your lower jaw for maximum comfort and effectiveness. This is unique among pretty much all MAD mouthpieces and differs from what I found in my ZQuiet review, as an example, because the SnoreRX just stays put.
This is still boil-and-bite technology, however. This means that for additional fit customization, you have to take the device, submerge it in boiling water for about 18 seconds, and clamp down on it. This ensures a perfect mold for your mouth.
SnoreRx is the only oral mouthpiece I've found where I can make what the company calls "micro-adjustments" to create a better fit. As a new user, it may take you a few days to get the calibration just right; but once you do, you won't need anything crazy like chinstraps or rubber bands to hold your jaw in place.
The re-positioning of your jaw is one of the major goals of almost all MAD mouthpieces, because this can ensure that your throat is clear of obstruction. The "Posi-Lock" feature, meanwhile, is nice because it locks any custom setting for as long as you like.
(Compare the SnoreRX vs the ZQuiet here)
It's always refreshing when you find out that a company is U.S. based and manufactures a mouthpiece that is FDA Cleared. When researching this site, I tried several devices with similar claims with pricing as low as $2 on eBay and Amazon. There is a phrase for this: you get what you pay for. These other devices are bulky, hard, and rarely do what they claim. In fact, I even wrote about this.
Price
When I held the SnoreRx in person and saw how well constructed it was, I was actually quite pleased with the price. Yes, a single device will cost you $99, but that's a fraction of the price my dentist wanted me to pay for a similar device from him. And yet when compared to other mouthpieces, such as the ZQuiet or VitalSleep, $99 can be steep. I was a lot more comfortable paying full price once I discovered the company's 30-day money back guarantee. If the SnoreRx doesn't work for you, you can send it back.
It's also important to note that the company offers bulk pricing. This is a major plus if you find that you like the precision and comfort of the SnoreRx. By purchasing up to three devices at one time, you qualify for bulk pricing. This can make a major difference.
But is the SnoreRx's durability worth the money? Made from medical-grade copolymer, I have found the SnoreRx to be a long lasting product. Most MADs last between 4-6 months. Apnea Sciences claims a lifespan between 12 – 15 months – a claim I can attest to. So in this case, $99 is well worth the investment.
My Findings
While researching this website, I've tried virtually every snoring device available. These include pillows, chinstraps, rubber bands, and other oral devices. Some work, for sure, while others aren't worth even wasting time on. As far as MAD mouthpieces go, the SnoreRx has become my favorite overnight device. While it is not necessarily great for people who exclusively breathe through their mouth – for that I'd recommend the ZQuiet – this is by far the best in class for MAD mouthpieces.
(Want to compare the ZQuiet vs SnoreRX? Read here!)
This is an impressive device. It's well worth a try.
Click here for the official SnoreRX website. Or, check out these articles for more snoring information: