Snoring is a constant drag and a distraction at night especially for couples. Imagine being woken up from your deep slumber by a snoring spouse or partner – so irritating, right? However, as annoying as losing some well-deserved rest, snoring is also a cause of concern as sleep apnea is the likely reason for that annoying sleeping sound.
To find out if you suffer from sleep apnea, a visit to a sleep clinic and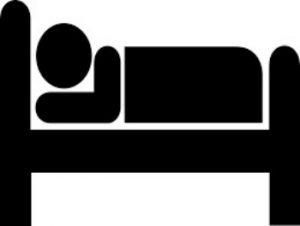 undergoing some sleeping tests can help you a lot. A doctor who specializes in the field of sleep management can help you determine if your snoring is indeed because of sleep apnea and which snoring device best suits your case. Sleep clinics can likewise help you make important lifestyle changes so that insomnia and sleep apnea will just be distant nightmares of the past.
The sleep testing services market is expected to be valued at US$ 8,395.7 Mn by the end of 2021, reflecting a CAGR of 12.9% during the forecast period (2016–2021). Full polysomnography sleep testing has strong penetration in in-lab sleep testing services owing to the reliable outcome and diversified scope in terms of disease diagnosis. Moreover, the ready availability of reimbursement and higher awareness level of PSG tests positively impacted the growth of full polysomnography testing segment in 2015. Reimbursement policies are playing a vital role in sleep disease diagnosis, and are also responsible for the commercial success of home-based sleep testing solutions. Preference in the leading market of North America is shifting from laboratory-based sleep testing services to home sleep testing services owing to lower cost and easy availability of services.

An increasing number of individuals diagnosed with sleep disorders is expected to promote the use services. In-lab sleep testing services sub-segment accounted for 69% share of the diagnostic sleep testing services segment share in 2015. However, the segment is expected to witness the reduction in terms of market growth owing to increase in adoption of cost-effective and less time-consuming home sleep testing services over the forecast period.

On the basis of service type, the sleep testing services market is segmented into diagnostic services and treatment monitoring. Diagnostic sleep testing services are segmented into in-lab sleep testing and home sleep testing. In-lab sleep testing services segment is further sub-segmented into electroencephalogram, full polysomnography, CPAP/BiPAP Titration, multiple Sleep Latency Test (MSLT), and maintenance of wakefulness test (MWT). Full polysomnography test sub-segment is expected to witness highest growth potential during the forecast period. High revenue from this sub-segment is attributed to high cost of full PSG sleep testing. However, the in-lab sleep testing sub-segment is anticipated to witness a significant growth in terms of revenue, owing to transition to home sleep testing services.
(Via: http://www.military-technologies.net/2017/03/24/sleep-testing-services-market-is-anticipated-to-expand-at-a-healthy-cagr-of-12-9-by-2021/)
The growth of these sleep clinics and sleep-related services proves that many people indeed suffer from sleep disorders like insomnia and sleep apnea. However, there is a recent controversy surrounding sleep clinics and fraudulent Medicare claims involving sleep studies.
"It's rewarding to see the alleged fraudsters held responsible. Because of the close cooperation and work between the whistleblower and the government, we were able to recover significant funds for the government," Hayes Hartman said in a news release. "It is gratifying to represent people like Elma Dresser, who bravely stepped forward with knowledge of her employer's wrongdoing. Many do not appreciate the risks whistleblowers face to hold alleged wrongdoers accountable."

The company owns 20 clinics in Northern California that treat patients with sleep disorders. According to the suit, the clinic's owners and operators, Anooshiravan Mostowfipour, 58, and Tara Nader, 58, had billed Medicare going back to April 2002 for sleep tests by technicians who did not have the needed certification.

According to the news release, the lawsuit "alleged that the defendants fraudulently billed Medicare for sleep studies conducted by unlicensed individuals in unapproved locations; improperly dispensed durable medical equipment from unapproved locations using unlicensed technicians; and paid doctors for referrals in violation of the federal Anti-Kickback Statute." The company's owners did not admit to or deny liability.

Michael Khouri, a lawyer for the owners, said in the SFGate.com report they "continue to deny any wrongdoing. The case was settled because my clients believe in spending their time making money rather than litigating in the courthouse."

The settlement was announced by the U.S. government on Dec. 28 and as part of the settlements, the owners are not allowed to make any Medicare claims for three years.
(Via: http://norcalrecord.com/stories/511093045-government-settles-2-6-m-whistleblower-suit-against-sleep-clinics)
While a sleep clinic faces a sensitive legal issue like this one, there are plenty others out there who run a legitimate operation without ripping people of their hard earned money. These sleep clinics support people who have sleeping issues and help them identify what sleeping disorder they have so appropriate medical interventions can be taken to promote restful sleep. Some of them even recommend certain sleep apnea products: https://snoringmouthpiecereview.org/zquiet.
You should never take the issue of sleep lightly because chronic sleep deprivation predisposes an individual to a long list of health conditions that could have been avoided had they been able to sleep well at night. And the best way to age gracefully is to also get that 8-hour sleep daily, something we should all keep in mind if we want to look young and feel young always.