Pets are like those little icing bits on a cake. They make life a little brighter and happier. Whatever your pet is, they become a big part of your life and they're basically family to most pet owners. It is not easy being a pet owner, though. You have obligations too as an owner and you can't just neglect your animals whenever things no longer work out for you. But if you are a devoted pet parent, it is even possible for you to sleep with your pets. It's perhaps the best feeling in the world to be cuddling with your beloved animals during your downtime.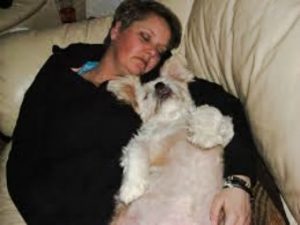 However, recent studies are showing us that it isn't always a great idea to sleep with your pets, like dogs, for instance. Well, the truth is, many are actually quite torn regarding this issue as it has been common practice among pet owners to sleep with their pets. However, those with certain allergies are advised not to do so for health reasons. But now, some studies are showing the cons of co-sleeping with your pets and it is not looking good for pet parents.
The researchers first looked at sleep efficiency, the percentage of time in bed actually spent sleeping. Here, the difference between bed-sharers and bedroom-sharers wasn't obvious. People with dogs in their rooms, but not in their beds, had an 83-percent sleep efficiency level, and people with dogs in their beds had an average sleep efficiency rate of 80 percent. Neither of these rates is alarming: 80 percent is considered satisfactory sleep efficiency; 85 and 89 percent is normal; and above 90 percent is very efficient sleeping.

But a deeper probe revealed some problems with human-dog co-sleeping. This arrangement led owners to wake up more throughout the night compared to their counterparts. Previous research has found an interrupted night of sleep is similar to only having four hours of consistent sleep. Fragmented sleep can have negative effects on mood, attention span, and cognitive ability.
(Via: http://www.newsweek.com/sleeping-dogs-bad-your-sleep-and-health-663755)
There is absolutely nothing wrong with sleeping with your pets, most pet parents would say that and it is their right to their own opinion. But studies have proven that it isn't always the best thing to do, no matter how violent the reactions of some may be. Well, there may be some gray areas to these studies but when it comes to your health, it is always better to err on the side of caution rather than put your life or health at risk. Yet, on the other hand, other studies say the exact opposite. So, what to believe, then?
The study, published in Mayo Clinic Proceedings, included 40 adults, all of whom slept with a dog either in their bed or elsewhere in their bedroom. Both humans and canines wore motion-tracking devices for seven nights, and humans answered questions about their quality of sleep and where their dogs spent the night.

The researchers found that having a dog in the bedroom did not necessarily compromise sleep quality, as had previously been suspected. On average, people with dogs in their rooms (but not on their beds) maintained 83% sleep efficiency—a comparison of time spent asleep to total time in bed. (80% is generally considered satisfactory.)
(Via: http://time.com/4934422/dog-bedroom-sleep/)
In the end, it is up to you pet owner to decide whether you think it will be best for you to sleep with your furry friend or not. You know your body better and you can tell for yourself if it the best decision to snooze with your pet with you. Of course, it is a big no-no if you have asthma or something like that because your life is on the line. Until today, science is just as torn as you, so feel free to do whatever you see is fit for you and your adorable pet.
It might be difficult, though, to sleep with pets if you have sleep apnea because you may end up inhaling all your pet's fur because of your snoring. Have them sleep in their own bed instead and get yourself something to help you with your sleep apnea. An anti-snoring device like https://snoringmouthpiecereview.org/good-morning-snore-solution is a good choice while others feel more inclined to try the https://snoringmouthpiecereview.org/sleeptight, which is quite different from the former. What's important is that your snoring is minimized and you aren't likely to die in your sleep and leave your poor pet behind.