Sleep is a basic human need but it seems that many of us are having sleep problems these days. Whether it is a natural human condition or disorder or a distraction of our own doing, we have a hard time getting that eight hours of sleep daily that the experts recommend. Technology, for instance, can be your friend or foe. Depending on the type of technology and how you use it, you can end up feeling well-rested and revitalized after a good night's sleep or even more exhausted than when you slept the night before. Many people actually feel this way.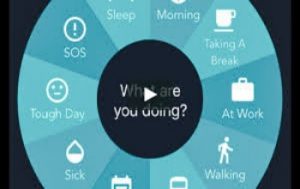 But it is not a lost cause yet. There are still innovative gadgets you can use that can help you sleep better and improve your health if you just know what to look out for. These devices are unlike most tech gadgets we know of that is forcing us to stay up late at night and tinker with them mindlessly. These devices help us disconnect ourselves from technology and more in tune with our body clock to help us sleep better. Having a smartphone nearby proves to be too much of a distraction especially the blue light it emits that disrupts your body clock making it believe it is daylight instead of night time already. You become a night owl that is more wide awake at night rather than fast asleep like everybody else.
While it may be tempting to turn to over-the-counter or prescription sleep solutions, some of these options can have wacky side effects. My doctor recommended that I take allergy medication at night to help me fall asleep. I did, it worked, and I was psyched to put an end to my sleepless nights. But then I learned that many allergy medicines are linked to an increased risk of dementia, according to an article published by Harvard Medical School. Since my grandmother has dementia, this has me rethinking that quick fix.

And, let's not forget about some of those prescription medications that don't actually induce sleep but instead turn off your conscious brain. I tried one of these and began sleep walking, and there are myriad reports online about people sleep eating and sleep driving. People have even committed crimes while asleep. Um, no thanks.
Constantly losing sleep can take its toll on the human body and you end up more agitated and easily irritated too. You lack the focus and attention span to finish your tasks but get easily distracted by the sound of a notification coming in. Sleeping pills won't help you either. It may help you sleep but constant use poses more danger that accumulates over time. And while you may think that technology can't help you, these innovations are here to prove you wrong.
Not being able to sleep can be beyond frustrating. Personally, if I don't get enough sleep I am as cranky as a three-year-old who missed a nap. If you can't sleep, and you don't have time or money to visit a sleep clinic, you can bring the clinic to you.

SleepRate, a sleep solution medtech company, has launched "Sleep Check Up," a professional sleep evaluation app, to assess users' sleep and help them identify and understand their sleep problems with medically backed evaluations, according to a press release from the company.
(Via: https://www.bustle.com/p/the-best-apps-gadgets-to-help-you-get-to-sleep-faster-62291)
But wait because there are more tech gadgets to choose from. It's better to scout the market first for everything it has to offer before deciding on one or two that you think is the best fit for your needs. Remember that some of them can be pricey, so don't act rashly and think about what you are looking for before parting with your hard-earned money.
And if that's not enough: Not getting sufficient sleep can also lead to weight gain. "Your leptin and ghrelin hormones [which control our appetites] go up, and that makes you want to eat more," he adds. We've all heard the basics— no TV before bed, anyone?—but what about when that stuff isn't enough? (Up to 20 percent of Americans suffer from sleep or wakeful-ness disorders.) The booming sleep-tech market will tuck you in.

Kryo Sleep Performance System

No more kicking off the covers or fiddling with the AC. This mattress topper, due out next month, water-cools (circulating the temperature-perfect water through the superthin pad) your side of the bed for better sleep (experts say somewhere between 60°F and 68°F is optimal), then "warms" you awake.

$399

Moona Smart Pillow

If the cold side of a pillow gets you drifting off, Moona is promising a cool comforting pillow all night long.

The pillow-pads create the optimum pillow temperature which helps you sleep better and wake up more easily by gently warming the pillow.

You can also accurately record your sleep data – beats having to sleep with a phone under your pillow to keep track of your snooze time.
(Via: http://www.marieclaire.com/health-fitness/news/a27806/best-sleep-gadgets/)
Different trends come and go but tech gadgets that help improve human life are here to stay. Whether it is a smart mattress or pillow or a handy sleep tracking gadget you can wear daily, these innovations are a great addition to the bedroom so sleep becomes restful once more. Why suffer from constant sleep deprivation when there are innovations aimed at helping you overcome your various sleep issues? You'll be surprised that there are far more gadgets that can help induce sleep aside from the ones listed here.
If your chronic sleeplessness is caused by something else, say sleep apnea, it's an entirely different story. You need to get checked and treated for it because it is a deadly condition that can put you at higher risk of cardiac arrest and even sudden death. To spare yourself from the dangers of sleep apnea, a mouthpiece like this: https://snoringmouthpiecereview.org/zquiet may be the one you are looking for. Or if you are looking for another option, this: https://snoringmouthpiecereview.org/vitalsleep is another great alternative to give you that restful sleep you have always dreamed of.