Sleep is a basic necessity. We'll have a hard time going through with our day if we weren't able to sleep soundly the night before. We lose focus. Our memory fails us. Even simple tasks become unmanageable and sleep deprivation can compromise our work or studies. You aren't just your usual self when you don't get your recommended eight-hour of sleep at night. But at the rate the world is going nowadays, far too many distractions keep us from falling asleep when we hit the sack. Back then, you have nothing left to do once the lights go out and you're all tucked in bed, but today, the hours pass by when you're using your smartphone or tablet that you don't realize the sun has already risen and you're still wide awake, much to your horror.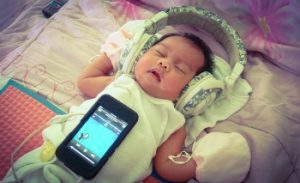 We enjoy all the things we do with these gadgets that we don't realize how much time passes us by and how much damage it causes to our body. We only realize that once our health deteriorates, we become more prone to sickness because of our abuse and neglect. Sleep is fundamental to normal growth and development of any individual – big or small. And too much technology use is the main culprit we become more sleep deprived as the days go by.
Is WhatsApp keeping you up way past your bedtime? Yo u're not the only one, say doctors at Bengaluru-based National Institute of Mental Health and Neuro Sciences (Nimhans).

A study has revealed that the use of internet for Facebook and WhatsApp is making people put off sleep by more than one and a half hours (100 minutes) every day .

In a 2016 study by the Service for Healthy Use of Technology (SHUT) clinic at Nimhans, researchers found that use of internet was also making people wake up 90 minutes later.

The study , published in January in the Indian Journal of Occupational and Environmental Medicine, also fo und that while the quality of sleep was above average, most people usually checked their phones and tablets at least four times after going to bed.

The prescription: shut off devices as you near bedtime.

Sleep disorders and sleep loss, say doctors, can contribute to conditions varying from heart disease to anxiety.
(Via: http://tech.economictimes.indiatimes.com/news/technology/apps-social-media-pushing-back-sleep-time-over-1-5-hrs/57699803)
Many people are guilty of doing this – overindulging ourselves in a little bit more social media before drifting off to sleep that we unconsciously sacrificed valuable sleep time for a juicy story you picked up on Facebook or Twitter.
Research has shown a clear link between technology use before bed and compromised sleep that affects our health and wellbeing.

While effects can vary from person to person, it may be as subtle as your thinking not being as sharp as it could be, your energy a bit sluggish, your vigilance a bit down, your mood a bit less stable.
We should will ourselves to give up this bad habit for good. It may be tempting to check your news feed for updates or find out what's the most captivating photo on Instagram but you got to do what you got to do. Your body suffers when you lose sleep, so better get your act together and resist the urge to tinker with your smartphone especially when it's already bedtime.
Technology use in the evenings may make it harder to drop off to sleep and can also reduce the quality of sleep and make you feel sleepier the next day.

Using a screen for 1.5 hours or more seems to be when problems start, although not everyone is affected the same way.

The impacts on sleep are related to both the stimulating effects of interacting with a device and the effects of light from the screen.

Passive activities like reading an e-book or watching a movie are thought to be less disruptive than interactive ones like playing a video game, making posts, or messaging.
(Via: http://www.abc.net.au/news/health/2016-10-21/how-technology-use-messes-with-your-sleep/7950336)
But don't feel bad because not all technologies are awful. Some can actually help you sleep better like this smart bed that will help you sleep better sans technology.
A bed that adjusts itself in the night to stop people from snoring. A princess and the pea-style gadget that fits under a mattress and monitors sleep. A "water-based, app-controlled mattress topper", which will encourage deep slumber.

Sleep technology is one of the biggest trends at CES, the world's premier electronics show, which opened to the public on Thursday.

The range of products on show reflects the growing interest in solutions to insomnia and other sleep problems – as well as the predictions that the global sleep market will be worth $80bn by 2020.

Sleep Number's 360 Smart Bed is among the most eye-catching products. The mattress can detect a change of body position during the night and uses air chambers in the mattress to contour to the sleeper's frame.
(Via: https://www.theguardian.com/technology/2017/jan/05/sleep-technology-ces-2017-las-vegas-new-products)
Just like any other thing, using things in moderation is the key to a long and healthy life. You may be hooked on social media and all but you have to understand that only you can set limits to your tech use. No matter how irresistible it is to check your social media accounts now and then, you should never compromise your sleep because of it. Your health is far more important (and can be helped by mouthpieces like this) because you can do anything you want if you have a healthy and able body.
Technology will always be there – something to keep us entertained when we have the time but should not take our time from doing the most important things in life. The world around us now is becoming more digital than ever, so it is more crucial than ever for us to learn the discipline to overcome our tech obsession if we want to live longer in this world as healthy as we can possibly be.