It is no surprise that people are struggling with their sleep today with the number of distractions all around us. Many of you are probably guilty of doing this; fiddling with your smartphones even if you are already tucked in bed with the lights off. It means you are exposed to blue light that is bad for your health and are further sleep-deprived as you can go on and on late into the night and the wee hours of the morning surfing the web and checking out your social media news feed. But there are those individuals who lose sleep not because of their own doing but due to a medical condition that is known as sleep apnea.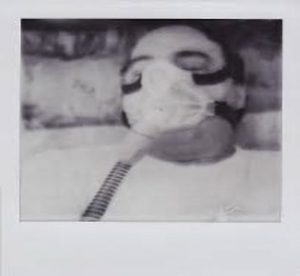 Sleep apnea is often associated with snoring for a good reason. Most individuals diagnosed with sleep apnea snore but it does not follow the premise that all snorers have sleep apnea. What's disconcerting about this condition is that the person actually experiences bouts of breathing pauses during their sleep as the brain decides which is more important, breathing or sleep. Imagine that. You literally stop breathing in your sleep not just once but multiple times and it happens to you every single time you close your eyes and drift off to dreamland. Such a scary thought, indeed.
Sleep apnea (where your brain doesn't properly send breathing signals while resting) is horrible enough by itself, but the solutions to it can be scary: you may have to take medication, rely on ungainly breathing machines or opt for invasive surgery. You might have a gentler treatment going forward, though. The US Food and Drug Administration has approved an implantable device, Respicardia's Remede System, that fights more serious cases of sleep apnea.

The hardware amounts to a battery pack (slipped under your skin in the upper chest) and wires that enter the blood vessels near the nerve that stimulates your breathing. If you stop breathing normally in mid-sleep, Remede stimulates that nerve to move your diaphragm and keep you breathing. Think of it as an on-demand jumpstart for your respiratory system.
(Via: https://www.engadget.com/2017/10/08/fda-clears-sleep-apnea-implant/)
Sleep apnea is not that easy to treat. Conventional treatments like CPAP usually have low compliance rates because it is such a major inconvenience to use. Have you ever seen a use person one? It will definitely make you reconsider although it is the best non-invasive management for the condition right now. And because of that, it has prompted experts to come up with more user-friendly devices that address sleep apnea without being a burden to the person using it. Examples of which are anti-snoring gadgets with the likes of https://snoringmouthpiecereview.org/good-morning-snore-solution. This innovative implant is also an option now for those willing to give it a try:
The Mayo Foundation for Medical Education and Research (Mayo Clinic) has signed a purchase agreement with Israeli medical diagnostics company Itamar Medical for its FDA-approved sleep apnea device, nocamels first reports. The purchase agreement was signed for a duration of three years with automatic renewal possible for one-year periods.

WatchPAT is an FDA-approved portable diagnostic device that uniquely uses finger based physiology and innovative technology to enable simple and accurate Obstructive Sleep Apnea (OSA) testing while avoiding the complexity and discomfort associated with traditional air-flow based systems.
(Via: http://hitconsultant.net/2017/09/29/40279/)
Knowing how serious and common sleep apnea is, it helps that newer technologies are being developed and introduced to the public that can potentially save them from dying in their sleep. The difficulties faced by patients in using CPAP is often the reason why they discontinue treatment even without alerting their doctors. It is really troubling knowing how it attacks you in your sleep (if you can sleep at all) when you are the most vulnerable. However, you may possibly save your life with the use of these gadgets and implants that may be alternatives to CPAP and surgery in correcting anatomical problems that lead to sleep apnea.