A downside to any wearable device that can help you track your sleep is that many of them are uncomfortable. Comfort is of the essence when you're trying to get a good night's sleep and having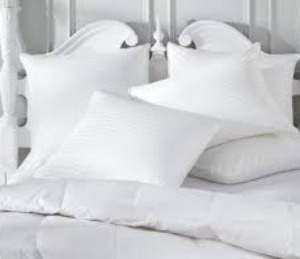 something bulky on your wrist or something wrapped around your head isn't necessarily going to make things any better for you. Comfort is one of the biggest challenges that all sleep aids face. Mouthpieces are being made in different sizes with softer materials and wearables are getting thinner and lighter. Sleep monitoring gadgets are everywhere. What if you didn't have to strap something your your body to find out how you're sleeping or if you need to do anything to adjust your sleep posture? With this clip on your pillow and an interesting glowing ball on your nightstand, you can:
James Proud is a man on a mission to fix our sleep. This one-time recipient of Peter Thiel's "skip-college-and-build-things-instead" fellowship is convinced that building gadgets for the home is the best way to improve our lives through tech. And improving sleep, he's sure, is the place to start.

His company, Hello, makes the Sense, a glowing orb that pairs with a clip that you attach to your pillow and connects with a phone app. The system monitors the conditions in your bedroom and charts them so that, over time, you get a better handle on what helps you improve your sleep.

Proud's sleep tracker is one of the latest devices to tackle what the Centers for Disease Control has declared a "public health problem": insufficient sleep. Others have gotten into the act, including Fitbit, Apple and its "bedtime" feature, and many other apps. The desire for us to get better sleep is so great that sleep tech even has its own section at the tech industry's CES trade show this year, for the first time in the show's 25-year history.

But Proud envisions something different for Hello. "When looking at all of the wearables, we saw that people were fascinated with their sleep. But for all of these wearable devices, it was tacked on," he said. "So we said, let's focus on that foundation. We have to go further than what you would do with a wearable device, and find out what's going on in the room."

Sense gives you more information than just the number of hours you spend in bed. Besides tracking your room's conditions, the orb half of the system doubles as a white noise machine and glowing alarm clock. The latest model can even take voice commands that will let you control the smart lights in your bedroom or lower the thermostat.

Via: http://www.dailyherald.com/article/20161231/business/161239926/
Here we've got technology that is minimal on the invasiveness. Take this technology, add the VitalSleep mouthpiece to it (see a VitalSleep Review here), and your sleep apnea is bound to get under control. While it will bring your phone back into the bedroom, you get more information than just what you, as a person, are doing. By checking out the entire sleeping environment a picture is painted in it's entirety. Maybe your room is too hot or cold, maybe there is a noise that happens at 3am that slightly wakes you up that you never noticed before. Compiling all the information in an easy to read format is one way to get your sleep concerns in one place. What you do with the information is up to you.