We rarely have a say when it comes to medical institutions. These facilities often do what they want and we just follow because their services are as valuable as our lives. IN the US, getting hospitalized is no joke as your medical bill can shock you upon discharge especially if you do not have medical insurance. Some people try to steer away from it as much as they can but of course, you can't tell when medical emergencies may happen and off to the hospital you go. Not all our health problems will lead us to the hospital, though. At times, it is to relatively different medical facilities that are more specialized to handle your problem. It's what sleep clinics are for. It is better for patients with sleep disorders and other sleep-related complaints to go here rather than in traditional hospital as they are equipped with the equipment and materials as well as manpower that are knowledgeable and skilled in handling such cases.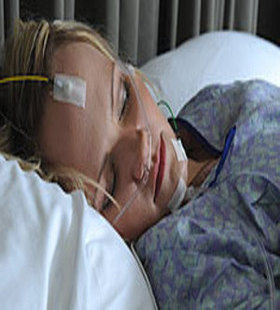 Seeing how many sleep clinics have opened up in and out of the country, we can clearly see how many people are struggling with sleep, or better yet, the lack of it. Sleep deprivation is a chronic problem that cripples most people whether they are young or old. Then there are those sleep disorders such as sleep apnea and insomnia that are so frustrating and can mess with one's life and health. Hence, it is no longer surprising to see sleep clinics with tarnished reputations and accused of various scams or cases of unprofessionalism. Sleep clinics are essentially an extension of hospitals, so they need to uphold integrity and superior standard medical practices as well as ensuring the facility is clean and complete with all the necessary materials and devices. The staff is also expected to be professional at all times. Unfortunately, this is the exact opposite in many sleep clinics in the country today and it is raising alarm bells to the entire medical community.
The former owner of a Virginia sleep-study center has pleaded guilty to giving doctors kickbacks for treatment that wasn't medically necessary.

The U.S. Attorney in the Eastern District of Virginia said Dannie Ahn, 43, pleaded guilty to fraud charges Thursday.

Ahn is the former owner of 1st Class Sleep Diagnostic Center and 1st Class Medical, which provided sleep-related treatment at clinics in Northern Virginia and Maryland.

He also pleaded guilty to defrauding the federal government of more than $1 million.
(Via: http://www.heraldcourier.com/news/former-owner-of-sleep-study-center-pleads-guilty-to-fraud/article_ad518ec6-9c36-5a9a-b4a3-bd7a9e97cb0d.html)
Sleep clinics are a lucrative business now and it is easy to see why many end up scamming people as the temptation to get rich quick by duping people is glaring them right in the face. While not all sleep clinics scam people of their hard-earned money, a lot of them run their business without the proper accreditation or even bother to get accredited in the first place. Other times they not just scam the people but the government and health insurers too as they submit fraudulent claims in order to get more money like what this business owner openly admitted in court.
The indictment claims that the defendants and others recruited patients by offering cash in exchange for participation in a sleep study test. They are also accused of offering additional money to those who referred to others. The defendants recruited patients despite knowing that no doctor had prescribed sleep study testing for them and whether or not the testing was even needed.

Vishnevsky is accused of failing to interpret the data or allowing anyone to interpret it. Vishnevsky is also accused of billing some patients for two sleep studies, despite only visiting the clinic for a single night. It is believed that the defendants submitted more than $11 million in fraudulent claims. At this point in time, the defendants remain innocent until proven guilty beyond a reasonable doubt in a court of law.
(Via: http://brokernewswire.com/california-clinic-owner-and-ups-driver-indicted-for-bogus-sleep-study-scheme/)
Seeing that a lot of people are now getting themselves checked and treated for sleep-related problems, scams have occurred far more common too. The rising awareness of the dangers of sleep deprivation and disorders like sleep apnea scare them, so off to sleep clinics and study centers they go. The overnight stay in a sleep clinic is costly in itself but the financial burden has lightened as public and private health insurances cover these check-ups and treatments. Sleep testing services are highly lucrative and it has subsequently resulted to insurer spending to skyrocket primarily because of getting basic sleep testing first, patients are prescribed with far more expensive and advanced testing procedures they may actually not need or treatment that is just as pricey.
Sleep apnea, for instance, is especially deadly and may ultimately compromise your health in the long run if not treated right away. At times, cheaper devices like anti-snoring mouthpieces e.g. https://snoringmouthpiecereview.org/zquiet and https://snoringmouthpiecereview.org/vitalsleep can alleviate symptoms without breaking the bank. It also comes in handy for patients who can't tolerate using the CPAP. Rather than risk their health (and life) each night, these contraptions can save their lives without costing a lot.