When it comes to common treatments of snoring many people will depend on oral appliances. Depending on the issue  you face, you might require a device that will push your jaw forward to allow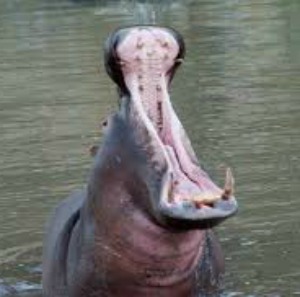 more airflow or you might require a device that will hold your tongue in place. When you sleep, your muscles relax. Snorers often have muscles that relax too much in their mouths. This causes the tongue to fall to the back of the throat and obstruct the airflow. The loosened muscles and blocked airflow also cause that snoring sound we have come to expect from a snorer.
Getting devices that work isn't that hard, but the tricky part can be finding a device that will fit your mouth. Some products will come in several sizes to help you determine which one is going to work and some just come in one-size-fits-all. That can be exceptionally distressing to someone who does not have an 'average' shaped or sized mouth.
But what if you could get a completely customized mouthpiece without shelling out hundreds of dollars to your dentist? One company in Australia is interested in making this idea work:
Australian medical device company Oventus Medical recently launched a new 3D printing facility in Melbourne that will produce new anti-snoring devices customized to an individual's specific needs.

The Oventus 3D printing facility is located at the Commonwealth Scientific and Industrial Research Organization's (CSIRO) Clayton site. It will manufacture O2Vent, a lightweight titanium device which stops patients from snoring by delivering air to the back of the mouth, alleviating multiple sites of obstruction including the nose, soft palate and tongue.

Research shows that sleep apnea, which is caused by excessive snoring, can lead to high blood pressure, stroke, irregular heartbeats, heart attacks, and diabetes.

The company said the device could benefit the estimated one million Australians that suffer from sleep apnoea and millions more around the world.

Australia's Minister for Innovation, Industry, and Science Greg Hunt said it is a major step forward for Australian innovation that changes lives and creates employment.

Oventus' partnership with CSIRO has been cited as an example of collaboration between private sector and public research, creating businesses opportunities and new jobs – a key aim of the National Innovation and Science Agenda.

Research Director of CSIRO Manufacturing Dr. Keith McLean attributes the science organization's unique multidisciplinary capabilities for the speedy delivery of the Oventus project.

Via: http://www.enterpriseinnovation.net/article/3d-printing-facility-australia-produce-anti-snoring-device-1517203475
While this idea is cropping up in the Land of the Down Under, that doesn't mean the idea won't come to North America either. It might already be here, just happening in secret. It's a great idea and an awesome example of how to make partnerships work. It's exciting to see a technology like 3D printing being used for such a practical purpose. The fact that it's also being developed by a medical team shows how serious the company is on ensuring that this product is safe and meets various requirements.
If this goes forward, hopefully it will make the idea of customized mouthpieces less expensive than the options currently available. Right now, the most customizable and adjustable mouth guard is the SnoreRX. While of course it doesn't have the kind of personalized design that a mouthpiece that comes out of a 3D printer does, it more than does the job as being one of the most adjustable mouth guards out there.