We all remember that bright star and following rainbow that would dance across our screens, and interrupt our cartoons, when a public service announcement was played on NBC. Even now as adults we probably sing the little jingle in our head when we learn something new. Education is a positive experience, no matter what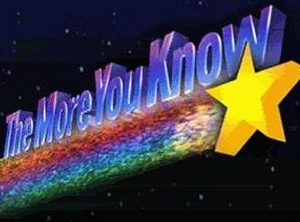 you're learning about. People are starting to be more proactive about their health and are genuinely interested in finding out the reasons why something is happening to them. This leads to increased visits to their medical professionals and a Google search engine that is nearing the point of exhaustion.
You should never be ashamed to want to learn more about your health; especially if you suspect you may suffer from sleep disorders. These conditions are not widely discussed and often people who snore are used to demonstrate a joke or poked for a good laugh.  Your health is a serious matter and you should never be ashamed to learn more about it:
It's about time we stopped laughing at Uncle Jeff who snores so loudly on the couch after Thanksgiving dinner he rattles the windows. He may be suffering from a serious health condition which could lead to even more serious complications. No one wants their loved ones to be ill or to suffer. It's important to learn about sleep disorders, their causes, and what you can do to combat them. The more people that are educated the more information can be shared and potential risks identified.