There are some outrageous sleep aids out there. The strap you put around your jaw to keep your mouth shut, tucking a tennis ball into your clothes to keep you from rolling over, and your standard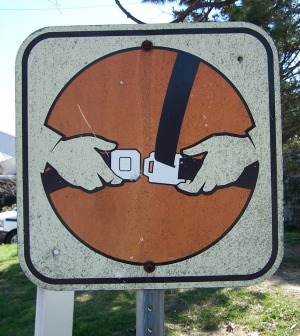 mouthpiece. Some of these are tested and true, do what they're supposed to do and are only slightly uncomfortable (as you'll read about in our ZQuiet Reviews Complaints.) The human body can adapt to almost anything you throw at it so it's easy to get used to putting a mouthpiece in every night. Of all the strangest sleep aids that are out there one of the most interesting right now has to be the 2breathe wearable device that looks an awful lot like a belt. It seems to work, though, so perhaps it's worth the price:
2breathe Technologies Ltd., a pioneer in developing digital therapeutic devices, today announced that 2breathe™, a new smart, connected device tackling sleeplessness via a patented guided-breathing technology, is now publicly available. The new product, will be showcased at Israel's premier health and life sciences industry event IATI-BIOMED on May 26, 2016.

2breathe broadly-patented technology grew out of a FDA-cleared device for non-drug treatment of hypertension and stress, RESPeRATE, used by hundreds of thousands of doctors and patients.  RESPeRATE's one "side effect" was that users reported dozing off during the session and improved sleep. The Company adapted the technology for smartphones and created the 2breathe platform to induce sleep.

2breathe uses smart, connected technology to deliver the ancient wisdom of sleep-inducing breathing exercises in an easy and effective manner. A sensor worn around the torso picks up the user's inhale and exhale movements sending it to an iOS app via low energy Bluetooth. The app transforms, in real time, the breathing into tones that gradually guide the user to prolonged exhalation and slow breathing. Within minutes, neural sympathetic activity is reduced, the user begins to disassociate from both external and internal stimuli, and the mind and body relax into sleep. Once sleep is detected, 2breathe automatically shuts off and generates a report showing the falling asleep process breath-by-breath.

"We believe that tracking sleep is nice, but inducing sleep is better," said Erez Gavish, Co-Founder and CEO. "164 million Americans struggle with sleep at least once a week which is not surprising considering the extent of modern day work schedules and life stresses. We're excited to be able to offer a real breakthrough to help those who can not 'shut off' their minds and fall asleep."

2breathe was recently introduced to the Japanese market by Teijin, Japan's largest sleep provider and is now available to consumers for $179.95 directly at www.2breathe.com.

Via: http://www.prnewswire.com/news-releases/2breathe-unveils-first-smart-device-to-induce-sleep-300265446.html
This brings new meaning to being snug and tight in your bed. It also adds a level of coziness that you may not be familiar with. The only major downside might be to those who sleep on their stomachs. Having the buckle right under your ribs and crushed under your body weight may have some impact on how the product works. In fact, if you are a stomach sleeper, we'd advise you to stay clear of the situation. If you otherwise suffer from sleep disorders like insomnia, this relatively natural way to fall asleep without the use of medication might be just what you need. It's interesting that it induces sleep and one can't help but wonder the effect it may have on those who snore. For bedroom technology this is definitely something to keep an eye on.