What can I say? We live in a world where you have to watch out for scams. There are con-men (and ladies) out there that are trying to get every last dollar with their snake oils and wild claims. Heck, there is a president of the USA that has played one of the largest con games in the history of US politics who plans to sleep his way through his presidency, hire Nazis for his cabinet, and give the entire economy away to corporate interests (not so sure that Hillary wouldn't, but that's another matter).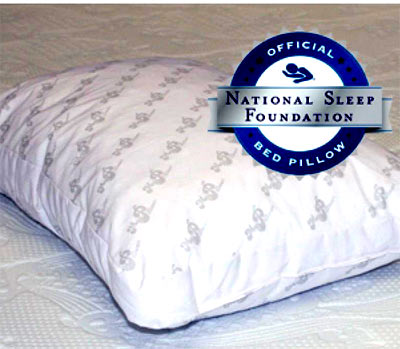 So we're probably all about sick of con games at this point. It's enough so that many are probably having difficulties sleeping at night! And on the latter point, it looks like another scam has come about: this one from a product that has become popular, despite some claims that even the FTC is balking about:
Lindell claims that the pillow is a cure-all for almost any sleep problem. Whether it's snoring, sleep apnea, tossing and turning, waking up in pain— they can be solved with MyPillow.

Commercials explain that "MyPillow helps you get and stay in deep restorative REM sleep all night long" because it "keeps your neck supported and aligned to your exact individual need."

How does Lindell know? He explains in one commercial, "I had all these problems too."

One customer testimonial on the company's website even called MyPillow "a God-send."
Via: http://ijr.com/2016/11/736624-mypillow-commercials-promise-to-cure-all-sorts-of-sleep-problems-theres-just-1-major-problem/
All right, so this is all good. I don't know of many pillow manufacturers that don't claim that they're the bomb, do you? I mean, you're running a pillow company, and people use pillows to get a good night sleep. Why wouldn't you want to big up your pillows (particularly if they're premium, like the MyPillow)? Er, here's why:
Court documents produced by TruthInAdvertising.org list the problems MyPillow claims to cure without sufficient proof, which includes but is not limited to, TMJ, insomnia, snoring, fibromyalgia, and Restless Leg Syndrome. They also assert that MyPillow does not clearly state that their National Sleep Foundation endorsement is not completely based on the merit of the pillow, but appears to be paid for.
Ha! Not a shock, friends. The National Sleep Foundation may be accepting bribes in order to put their stamp on things? We're shocked! This coming from a "foundation" that boasts one of the worst snoring mouthpiece pages in the history of the Internet? Yes. Of course. I'm not entirely sure why people would be surprised. It's not as if the NSF is an organization known for it's honesty, after all.
The hilarious point about "MyPillow" is that there literally could be absolutely zero ways that it could help with TMJ. I mean, how is this even possible? According to WebMD:
Your temporomandibular joint is a hinge that connects your jaw to the temporal bones of your skull, which are in front of each ear. It lets you move your jaw up and down and side to side, so you can talk, chew, and yawn.

Problems with your jaw and the muscles in your face that control it are known as temporomandibular disorders (TMD). But you may hear it wrongly called TMJ, after the joint.
So how is a pillow going to help with a jaw problem? That's just clinically insane. Now, only the most gullible of all pillow purchasers will assume that a pillow can cure something to do with their jaw structures, but this is truly hilarious.
The fact that another of the claims on the manufacturer's website is that the MyPillow actually stops snoring is absolutely ridiculous as well. Now, I will admit that not all people want to use a mandibular advancing mouth guard like the ZQuiet, as an example, but there actually is an alternative to these mouthpieces.
I am speaking of the Good Morning Snore Solution (link), of course, which does not have the same rigid construction nor discomfort issues that a MAD mouthpiece can have. TMJ sufferers that use the GMSS have also offered solid testimonials in its favor – basically because it is the only mouthpiece of its kind, and really does not affect the positioning of one's jaw.
Snoring Scams Are Out There – Watch Out!
Now, it's unlikely you've been a victim of a snoring scam, but it is important to be very, very diligent when researching these types of advice. I can give some real credit for the State Of California for going after the MyPillow scamsters, because it really doesn't happen as much as it should. So stay aware, people. And if you have a snoring issue, just use a mouthpiece!