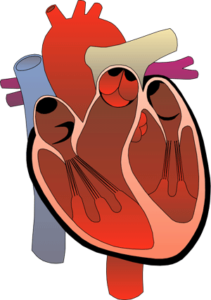 When was the last time you got a good night's sleep? For some people the answer is simply '˜never'. There are several sleep disorders that make getting a restful sleep almost impossible. Snoring disturbs your partner and in some cases can be loud enough to wake yourself up. Insomnia, meanwhile, makes it impossible to just close your eyes and turn your brain off. Sleep apnea attempts to stop your breathing several times a night; in extreme cases, sometimes up to 100 times an hour.
Obstructive sleep apnea occurs when your airways are blocked in such a fashion that you literally stop breathing. In many cases this happens only a few times in the night and the lack of oxygen in the blood is enough to wake the sleep up and recirculate blood flow. In some instances the sleeper will wake up, but not enough to be aware of what is happening.
But what if you are suffering from more than sleep apnea?
Around 50 percent of those who have atrial fibrillation (AFib) also have sleep apnea. AFib is a condition where the heart beat is very abnormal; sleep apnea is a condition where breathing becomes very shallow or completely stopped during sleep. In the US, about 2.5 million people have AFib while about 18 million have sleep apnea. About 90 percent of those with sleep apnea are currently undiagnosed.

Abnormal electrical signals cause AFib '" chambers in the heart do not contract properly to pump blood out of the heart. Instead, they just quiver and allow blood to remain in the heart. This can cause a blood clot to form, break loose, and cause a stroke. The risk of stroke is five times greater in patients with AFib than in patients who do not have AFib.

Sleep apnea patients have an airflow that is either completely or partially blocked during sleep, causing the patient to wake up when the brain detects that there is too little oxygen in the blood. The brain does this by monitoring the amount of carbon dioxide in the blood. When the patient wakes up, it may not be a complete awakening '" it may be only partial but may be enough to reopen the airway. This can and does occur several hundred times each night in many sleep apnea patients, but they are usually not aware that they are being awakened. They usually snore, but only know about this if others inform them. This is dangerous because many people do not have a bed partner to tell them they snore, or the bed partner has just gotten used to the noise and isn't aware. Sleep apnea patients often awake gasping for air or choking. Untreated sleep apnea can result in the increased risk of many dangerous medical problems such as diabetes, high blood pressure, stroke, and AFib.

Via: http://cdapress.com/news/healthy_community/article_26b38c76-bf6c-5745-ba70-e282eb9fcf53.html
Even when you discount other issues that can block sleep like stress, discomfort and personal circumstance, the reality is that most people are not getting the sleep they should. For some people, the fear of losing their life while sleeping is not a joke or movie plot; it is real.
It is important to be aware of your own personal sleep concerns and address them sooner, rather than later, with the help of a medical professional. Some issues like minor snoring can be battled with mouthpieces. More difficult issues like obstructed sleep apnea need to be dealt with by medical professionals.
Your doctor or health care provider is there to listen to your concerns and help you address them. You'll sleep a lot easier if you just talk to them.